CHRIS CLEVERLEY "…one of the most vital voices of today's folk generation" Folk Radio UK
Lockdown 2.0 prompted singer-songwriter Chris Cleverley to take on a new challenge. His aim in doing the 'Lockdown Gramaphone Circle' was to release a new cover video each day in November, providing an influx of new music for those feeling trapped in and missing the live music scene and also encouraging his 'audience' to donate to the mental health charity MIND.  Chris's take on the covers was unusual in that he wanted to do the opposite of making them 'his own'. Instead he chose to dissect the songs in order to be able to reassemble and reproduce them accurately, and he found this journey enlightening. "These songs that I had 'listened' to maybe 1000 times over, bloomed with fresh instrumentation, harmony and lyricism that had been hiding in plain sight." Chris's reflections on the process below might offer inspiration to others as we step into Lockdown 3.0.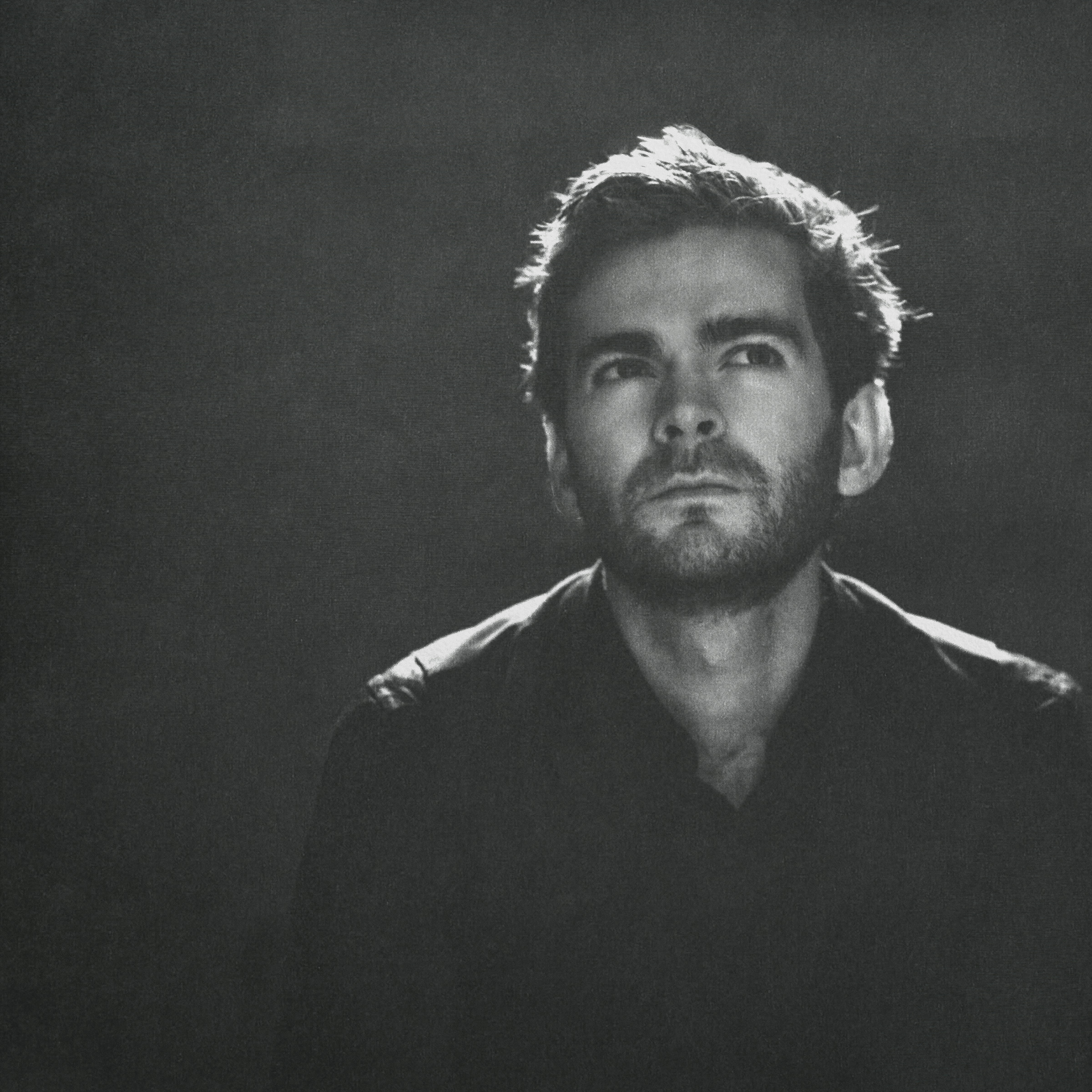 "The 'Lockdown Gramophone Circle' was not a premeditated project. The idea came to me on the morning of Thursday 5th November, right as the second wave of national restrictions set in.
I was making a video of Anais Mitchell's 'Old Fashioned Hat'. I wanted to send a song with a positive, revitalising message out into the world, at a time when people were apprehensive and depleted. I was fiddling with saturation filters on the iPhone video I had filmed, thinking on how, as an artist, I could hope to keep relevant and available to my audience during this period, but also – perhaps more importantly – how to harness my influence to affect constructive change.
Initially I had over 50 songs. There was so much music I wanted to reconnect with. I spent that first day just spinning records, digging them out from piles of CDs, leafing through booklets, reading lyrics, embracing that wonderful multi-sensory experience that only music in a physical format can offer. These records had been right in front of me for months, neglected and invisible. I suddenly had clarity to receive the cleansing benefits they had been ready to offer. Throughout Lockdown 2.0, the very fabric of the house was alive with this music. Through the constant conveyor belt of listening, learning, recording and filming, there was always a record playing. As soon as one video was complete I would start learning the next track, watching YouTube vids over dinner, weighing up the options and honing the direction.
There was something of the existential in the song choices; a litany of American Greats – Elliott Smith, Sufjan Stevens, Gillian Welch, The Barr Brothers. A true reflection emerged of my earliest artistic influences. Why hadn't I thought about some of these records for so long? I had an insight into how far I had deviated from this path through involvement in the UK Folk and Trad music scenes. Selecting these songs was a meaningful act, arriving full circle in a journey. I felt relaxed here, in a musical sense, and I wanted my audience to share this. I thought on the disillusionment of my last 18 months of recording and performing and the rekindled enthusiasm I have for my forthcoming third album, now 90% written; a body of work that pays respects to records like 'Either/Or', 'Carrie & Lowell' and 'Young Man In America' and is more at home in their company (If nothing else, this year has given me the breathing space to recalibrate the direction of my songwriting, as illuminated in glorious technicolour by the influential cover songs to which I naturally gravitated).
The process shone a light on this deeply embedded, pervasive idea that as artists we must constantly produce something new in order to shape our creative identity. Even if covering a song we accept we need to do something different with it. Only then are we making art. The project wasn't about making these songs my own though, it was about trying to recreate them as accurately as possible. And with this intention came an unforeseen wealth of creativity. Through deconstructing each song, zooming in on the minutiae of certain passages, mirroring phrasing, intonation and accent I unearthed a whole new musical ecosystem. These songs that I had 'listened' to maybe 1000 times over, bloomed with fresh instrumentation, harmony and lyricism that had been hiding in plain sight, skilfully buried in the mix, yet playing an integral role in shaping the overall feel. I washed my hair in the nuances of musical arrangement and production, truly understanding the building blocks that fuse together and make these songs the masterpieces they are. Shattering them to bits and building them back up again was an immensely creative process, offering a vicarious window into the triumph of the artist who experienced the sum of these parts for the first time. It didn't matter that I wasn't the original architect; reconstructing these megaliths from the blueprint was an artistic act in and of itself. I would recommend this task to anybody looking to enhance their understanding of arrangement.
The project started out modestly but built momentum as the month went on. It was an interesting lesson in sticking at it when trying to get a message out into the Mariana Trench of social media. As such we raised £600 for the charity. There is reward to be had in seeing one's music serve a wider purpose and the commitment of thought and energy certainly helped to keep me stable and whole during this challenging November. "
Chris Cleverley  
FOLLOW CHRIS HERE:  WEBSITE   FACEBOOK   TWITTER    INSTAGRAM  YOUTUBE PLAYLIST